SEO Writing Guide for Beginners and Samples
Search Engine Optimization (SEO) is a concept that works to ensure as many people as possible visit various websites or view specific content. With excellent SEO writing skills, you can be certain that your website will attract more traffic with every new post.
If you're engaging in SEO writing as a job, obtain information on exceeding set expectations. Otherwise, your content will not result in as much impact as expected.
Tips on thriving as an SEO writer
As an SEO writer or website owner, below are some tips on ensuring you enjoy increased traffic to your website:
Have your target audience in mind
Anticipate the needs of people who will read your content and seek to meet them. For instance, you can use the questions at the bottom of a Google search results page to develop titles or content that potential readers will appreciate.
Below is a sample of questions that potential readers may have.
Develop the best meta description
Your Meta description is what your readers will see before they click on your article or blog. Ensure it contains enough information on what your title is about. Otherwise, potential readers may think that the writing piece won't answer their questions.
Below is an example of a Meta description that will guide potential visitors.

Read Also SEO Copywriting Guide with Examples
Keyword Optimization
As hinted above, you should avoid keyword stuffing as doing so will bore your readers. For instance, avoid using the same keyword more than one time in a sentence. Also, ensure that your keywords are relevant to your SEO article, as this will make it possible for your target audience to stumble upon your writing.
Below are some results you'll get when searching about keywords related to real estate on https://ahrefs.com/keyword-generator.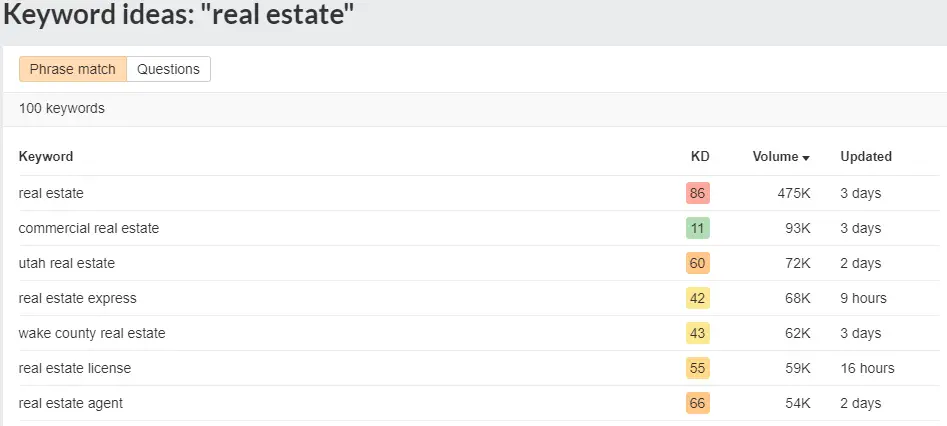 Monitor progress
Read the comments that people have about your pieces. By doing this, you'll identify the areas that need change, avoiding the risk of repeating the same mistakes. One way to monitor progress is checking the number of likes or views that your articles have received.
Below is one way you can use to know the impact that your work has. If you get more subscriptions, then you're on the right track.