CIC Money Market Fund, Fund Calculator, Interest Rate, Contacts
CIC Money Market Fund
CIC Money Market Fund is an investment institution in Kenya that offers high capital stability and growth. It also offers additional services such as the Equity Fund, Wealth Fund, Balanced Fund, and Fixed Income Fund.
The low profile risk and trusted custodians remain the pillar of this money market fund. In fact, the funds are trusted by the Kenya Commercial Bank (KCB) and audited by PWC.
Members start with a minimum investment of Ksh 5,000 or an additional investment of Ksh 1,000. In addition, all investors have no initial and hidden fees.
How to join CIC Money Market Fund
You can join CIC Money Market Fund as an individual or group or send a corporate application. Each category will have slightly different requirements, so let's break it down.
Individual applicants will require key documents to open an account. For instance, be prepared with:
Copy of KRA PIN
A passport photo
A copy of your bank details
Copy of your National ID or passport
Joint applicants, such as small groups, can select three competent members to fill in the application form. Please note that a joint account only allows a maximum of 3 participants.
Here's what you need:
Copy of the joint bank account details
Passport photos of each applicant
A copy of the National ID or passport for each applicant
A copy of the KRA PIN for each of the joint applicants
You can use the corporate application form if you have a group currently operating.
Larger groups or corporates can apply for Money Market Fund memberships in CIC.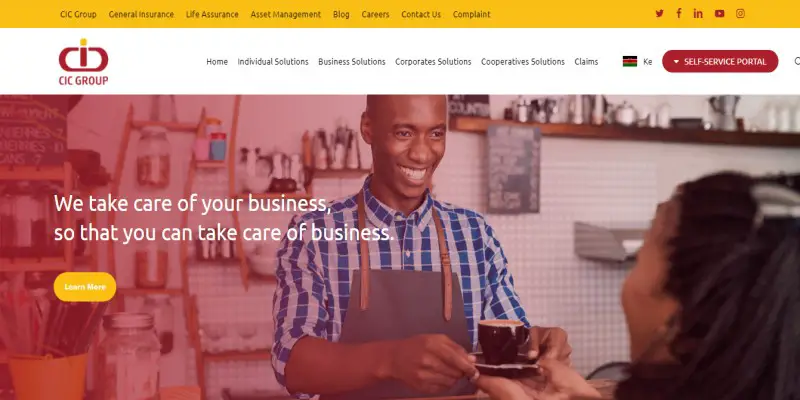 Whether it is a company, nongovernmental organizations, churches, self-help groups, or any other organization exceeding three members, you need the following documents at hand.
Copy of bank details of the group
Copy of the passport or National ID for each signatory
Board resolution or minutes excerpt, signed by at least two people
Copy of entity KRA PIN where necessary
Registration certificate for your group
Corporate applications are only accepted for registered groups. A bank statement is the most acceptable form of bank details. Don't share the back side of the ATM card.
However, you can also use a copy of the top of your ATM card or a canceled cheque. Also, include the front and back sides of the ID card. Biodata pages are mandatory if using a passport.
It distributes its yields twice a year, with an annual management fee of 2%. The effective annual yields (8.86%) are high, usually four times the charges for the annual management fee.
How to deposit in CIC Money Market Fund
The flexibility of depositing money in your account is simple. Here's how to go about it:
Go to M-Pesa
Select Lipa na M-Pesa
Select Pay Bill
Enter the business number: 600118
Use your member number (5 digits) as the account number
The Money Market Fund has many advantages, contributing to its increasing number of investors and popularity in the East African region.
There are many reasons to invest in CIC Money Market Fund. Here are a few of them:
High and competitive returns
Switching to another account under the same institution
Instant withdrawals without penalty charges, hence more flexible
Guaranteed security of funds
Professional management of funds
There are other services available to registered investors under CIC. Insurance can also benefit individuals, businesses, corporates, and cooperative solutions.
Register as a member and start investing in the money market fund. However, there's always an opportunity to advance and diversify your investments in other services, such as private motor insurance.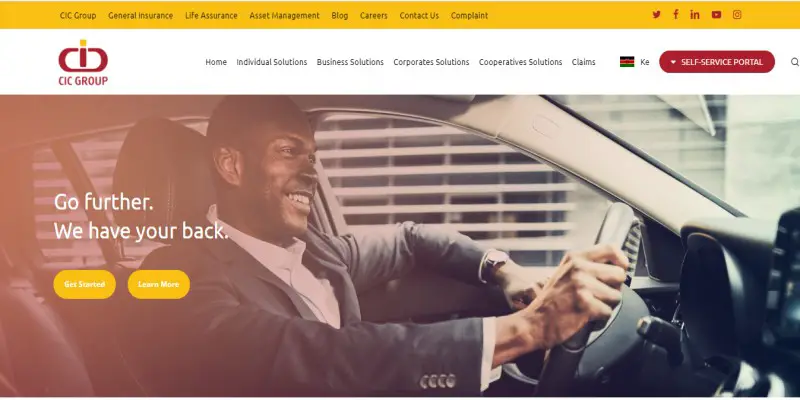 This will provide a backup source against unexpected risks from accidental damage, floods, fire, malicious damage, and third-party liabilities.
Unlike other Money Market Funds, CIC had a loan guard plan that covers all loan balances upon death or permanent disability of its members under this financial category.
Even though the chance is only limited to individuals between 18 to 75 years, it is a great way to safeguard your business and family's future.
It allocates funds to various categories like fixed deposits, which take the largest percentage of 56.29%. Other allocations are the CBK treasury bonds, corporate bonds, treasury bills, and Cash & Net Settlements.
The retirement benefits are available as income drawdown with maximum withdrawal percentages of 15% of the outstanding account balances.
On top of that, annuities cater to financial needs when approaching retirement age. The funds are released periodically for up to 20 years.
Withdrawals
The period of receiving the money in your account depends on the amount you want to withdraw. Usually, you will get your funds in less than 24 hours if the amount is less than Ksh 10,000.
However, withdrawing more than Ksh 10K may take up to 3 business days. Afterward, the money will be available in your bank account.
CIC Money Market Fund Interest rates
CIC Money Market Fund has an interest rate of 8.86%. The high-interest rates have encouraged investment in the institution by Kenyans, compared to the low-interest rates offered by banks.
Money Market Fund Calculator
You can calculate your investment rates using the investment calculator. To use the calculator, you should have the starting amount, expected duration in years, return rates, and additional contributions.
CIC Contacts
To get in touch with CIC Money Market Fund, you can call them using their official contact (0703099120). Alternatively, you can send an SMS to 22471 or write an email to
They have their branches countrywide, and getting assistance from the nearest branch is more important than contacting their headquarters.
You can visit their Contact Us page to access the phone contacts, emails, and physical locations with specific addresses of your nearest branch.
Conclusion
CIC Money Market Fund is a low-risk investment with tons of benefits. CIC is the best option if you are looking forward to getting a high asset value investment. The ease of withdrawal, top-ups, flexibility and impressive tax benefits make CIC a good place for young and experienced investors.