Types of Web Hosting, Free Web Hosting
Hosting, also called web hosting, is the business of uploading web files from a local computer to a server. Servers store the website's information and make it accessible on the internet.
Allow us to walk you through types of web hosting (Shared hosting, WordPress hosting, VPS hosting, cloud hosting, Reseller hosting and dedicated hosting). Plus, we explore Safaricom web hosting and free web hosting companies
Types of web hosting services
Hosting allows users to access your website on the internet after being hosted on servers. Your website needs will guide you on the best type of hosting.
For instance, a small blog with only 6,000 monthly visitors will have different hosting needs from a commercial site such as Amazon, with millions of visitors. Let's take a closer look at hosting services, plus the recommended sites for each type.
1. Shared Hosting
It is the most common and cheapest type of hosting. It means various websites with similar needs are hosted on a single server. This makes it cheaper and is the most preferred type of hosting.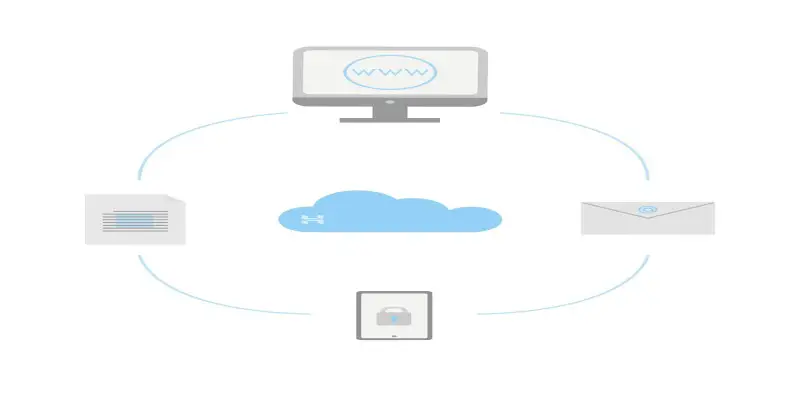 Nevertheless, most websites do not require individual servers. Most servers are costly. If you are new to hosting or have a website but are unhappy with current hosting, please go for shared hosting.
It is ideal for small business owners and bloggers. Shared hosting doesn't require much technical knowledge. Still, it's cost-effective and easy to set up. Sounds great, right?
However, this type of hosting makes your website have a slow loading time. It's not scalable and may also cause performance issues over which you have no control.
We recommend BlueHost for better-shared hosting services. Notwithstanding, it may not be the cheapest, but it's worth value for money. Alternatively, you can start with a more affordable company and transfer the domain to BlueHost when you get money.
2.  WordPress Hosting
This type of hosting is best for websites running on WordPress. In fact, most websites around the globe run on WordPress, and hosting providers categorize it into two:
Managed WordPress hosting
Shared WordPress hosting
Managed WordPress hosting
WordPress hosting works similarly, except that Managed WordPress hosting has faster loading speeds and enhanced security. It can also be costly if you are starting any business.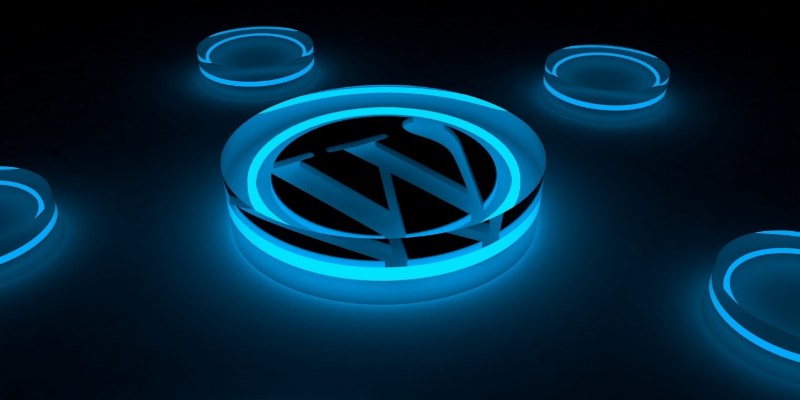 Shared WordPress hosting
Shared hosting is cheaper and may come with preinstalled WordPress. If you are starting any business, shared WordPress hosting is a good starting point.
Please go through our recent post to learn more about the best WordPress hosting sites if you haven't gone through them.
WordPress has many plugins – over 45,000 – and it's user-friendly. Even, you don't need coding skills to develop a website on WordPress, but hiring a professional is always the best option.
You always have less control over WordPress. It also has compromised data security due to vulnerability to cyber attacks. We recommend Namecheap for WordPress hosting.
3.     VPS Hosting
Third on our list is VPS hosting, which is a more improved way of shared hosting. Most web hosting companies will allow you to upgrade to VPS hosting if you aren't satisfied with sharing resources with many websites on a single server.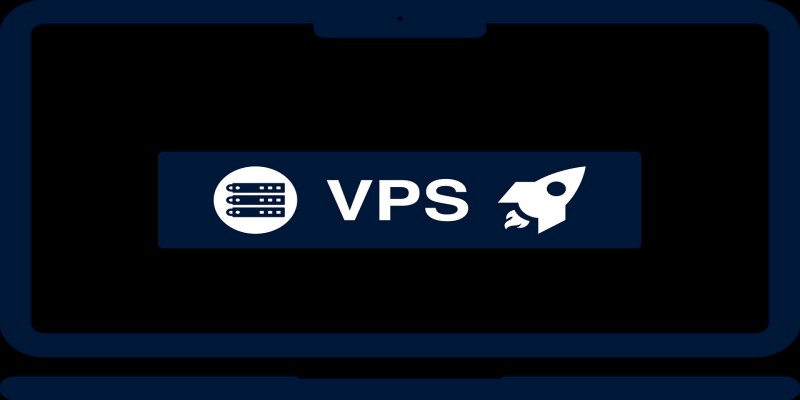 Please note that VPS hosting involves hosting various websites on a single server. However, the number of websites on a server is significantly lower than the shared hosting plan.
Therefore, you will get various benefits like faster loading speeds and higher uptime. All these are due to the limited sharing of resources with other sites.
Second, VPS hosting is the best for medium-sized businesses. If you want to make custom configurations and are tech-savvy, go for VPS hosting.
Third, VPS hosting shares a server with few websites, so it still has limitations. For instance, it is not always easy to set up. You also have limitations over what you control.
On the other hand, most people prefer Hostinger for VPS hosting. It has what you need for VPS hosting and provides outstanding services to clients. You will get the following features from the cheapest VPS hosting plan.
dedicated IP
full root access
1TB bandwidth
20GB SSD storage
Nevertheless, it may not satisfy all your requirements. If you don't want to share resources with other sites, consider the next on our list.
4.      Dedicated hosting
This is the best type of hosting. Dedicated hosting ensures that you have a server that belongs to your website. No sharing of resources with others.
You also have total control over the server, such as configuration settings. In fact, it is upon you to choose the software to use. The good news is that you will enjoy high uptime and fast loading speeds.
You can run the server alone or have someone else do it. However, you will need to have knowledge and skills about servers to run it by yourself.
Of course, you will also need to install software, run various programs and monitor errors. Therefore, it is better to have an expert run it for you.
Dedicated hosting is for high traffic generation sites like huge enterprises. Any website that generates more traffic by having over 100K visitors monthly can afford a dedicated hosting service.
In spite of its simplicity, it is strenuous for a small business to use this hosting. The site needs to generate high revenue to afford the hosting cost. Typically, dedicated web hosting will cost an average of $2,000 per month.
SiteGround is among the leading dedicated hosting service providers. We recommend it because of its scalability and ability to provide hosting to various businesses. SiteGround offers:
Daily backups
SSL Certificates
Collaboration tools
Dedicated IP
Free CDN
Staging, Git, and WP-CLI
If you want easy account management and automatic scaling, SiteGround is the best for your website. It will get your business to the next level by establishing a reputable and reliable online presence.
Their IT team will take care of the technical parts and maintenance as you focus on other aspects.
5.  Cloud hosting
This type of hosting involves deploying your website on multiple servers. Therefore, the rest can take over and keep your website running if one server fails.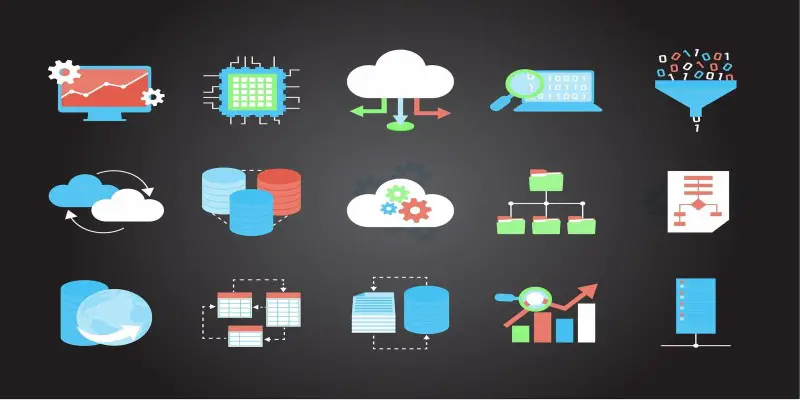 Contrary to traditional hosting, it comes with many advantages. For instance, your site will always have high uptime and enjoy scalability on cloud hosting. More than this, you will also get:
Increased security
Backup and disaster recovery
Latest technology
Cost-effective prices
Cloud hosting is for you if you have a medium or large business. You will benefit if your site has at least 50,000 monthly visitors.
The disadvantage of cloud hosting is increased costs due to unpredictable traffic. Its pricing is not always fixed, and you may have to pay more.
If you prefer cloud hosting, look no further than HostGator. It has excellent hosting services for all kinds of websites. Its SEO tools will help you optimize the website.
6.  Reseller Hosting
Reseller hosting involves buying hosting services at wholesale prices and selling them to your clients. It allows you to make significant profits, but you must have skills and knowledge of Webhosting.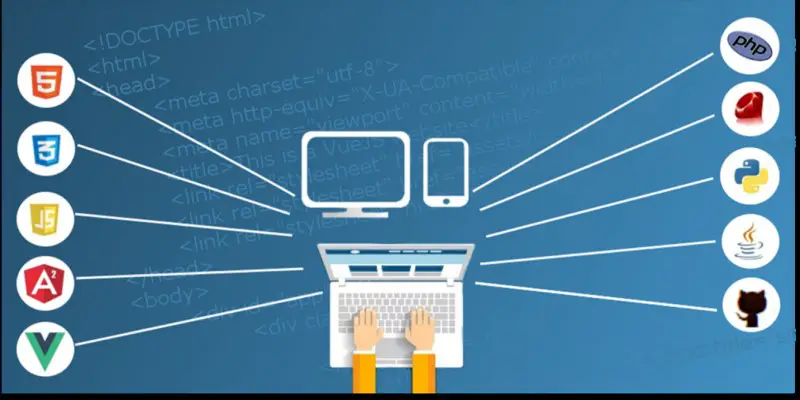 Here's how to get started with reseller hosting.
 InMotionHosting can be a good start, although its prices may not be comfortable for beginners.
It keeps your reseller business organized by using the WHMCS. The many email features, free dedicated IP, and SSD reseller hosting will make you grow your business.
#2: Build your business and set your prices.
Put yourself in your client's shoes and come up with reasonable pricing. Also, configure the billing system and let it be flexible for most clients.
Let the invoicing be straightforward and convincing. You can incorporate tools such as Web Host Managers Complete Solution (WHMCS) that are great for client support.
This tool can help you make automated email processing, create cPanel accounts for clients, and more. Alternatively, you can have auto email responders to improve customer service delivery.
#3. Support your clients
It is quite reasonable to start with a small support team if you are beginning. However, aim to expand your services and make them attractive to clients.
For instance, you can ensure at least a 99% uptime guarantee. Let the responses be quick whenever there's any query, complaint, or suggestions from your customers.
If this sounds like you, we still recommend using BlueHost. In fact, it is a risk-free site with a 30-Day money-back guarantee.
It provides dedicated hosting, VPS hosting, and shared hosting solutions to reseller hosting customers. It works closely with ResellerClub, a trusted site that ensures client satisfaction in providing these services.
Web hosting in Kenya
Web hosting is becoming popular in Kenya, with most businesses embracing the digital transition. The price of hosting a website in Kenya depends on the hosting you select.
Shared hosting is the cheapest in Kenya, ranging from Ksh 2,100 for the cheapest web hosting companies to Ksh 14,100 per year.
On the other hand, dedicated hosting is costly, ranging from Ksh 5,100 to Ksh 25,100. Most domain names in Kenya have a cost range of Ksh 500 to Ksh 13,000.
Free web hosting in Kenya
Various sites offer free hosting services. However, there are limitations to free Webhosting. Nevertheless, it can be a good starting point for beginners who wish to start a website.
Although these companies offer free hosting, there are conditions for each company. Regardless of the company you choose, you will pay less. There is also an opportunity to upgrade to higher tiers.
Here are a few companies offering free web hosting services in Kenya.
Truehost
Most of its services are premium, but this site has free web hosting. The condition is to buy and register a domain under the bronze package. Of course, the domain is cheap.
The bronze package comes with:
1GB disk space
99% uptime guarantee
1 FTP account
1 email account
1 web-based email account
1000MB bandwidth
30-day trial period
The package comes with free web hosting services. The best option is to use premium web hosting, which is cheaper than other web hosting sites.
Unfortunately, most web hosting companies in Kenya only provide premium hosting services. The best option is to opt for premium hosting at an affordable rate as you work your way upwards.
Safaricom web hosting
Safaricom mainly offers shared hosting services in different packages at affordable rates. However, you can buy a domain to get free hosting services at Safaricom on the Lite Package. The package comes with:
50MB storage
2 FTP accounts
Free Website builder
Email security
Three subdomains
Unlimited bandwidth
Safaricom's Enterprise plan package is the highest at Ksh 9,000 per year. Arguably, this amount is affordable, even to small businesses that need an online presence.
Most domain names on Safaricom cost Ksh 999. In addition, you can also benefit from domain transfer services on Safaricom.
Hosting with Safaricom is good because frequent backups and storage prevent data loss. Your website will also have faster-loading speeds and guaranteed web security.
Any questions, suggestions, or complaints to Safaricom always get a response from their dedicated support team. Alternatively, you can access frequently asked questions on Safaricom's website concerning domains.
Conclusion
Web hosting is a good way to promote your products and services online. Depending on the size of your business, you can choose a good web hosting service within your budget. You can start with Safaricom web hosting due to its affordable prices.