Strategies for Value Creation in Small Businesses
A key component of today's successful marketing strategy is customer value, which is strongly related to customer happiness and loyalty.
To provide customers with goods and services they want to spend their money on, businesses need to do research and take these concerns into account.
Businesses must consider what their knowledgeable consumers are feeling and thinking to stay ahead of the fierce competition they encounter in the market. Businesses can only provide value to their customers by doing this.
What is customer value?
Both the consumer and the business might have competing perspectives on the concept of customer value.
The price a client is prepared to pay for the benefits she receives from a product or service determines its value in her eyes.
As a consequence, this number reflects what the buyer thinks it should be. The buyer will only want to pay what she thinks the thing is worth, regardless of whether it costs $5 or $500.
The client places value on a product based on a variety of criteria, including her demographics, esteem, the usability and quality of the product, her social motivations, and the price.
The real value of the customer, or what the client is worth to the business, is known as customer value from the viewpoint of the business.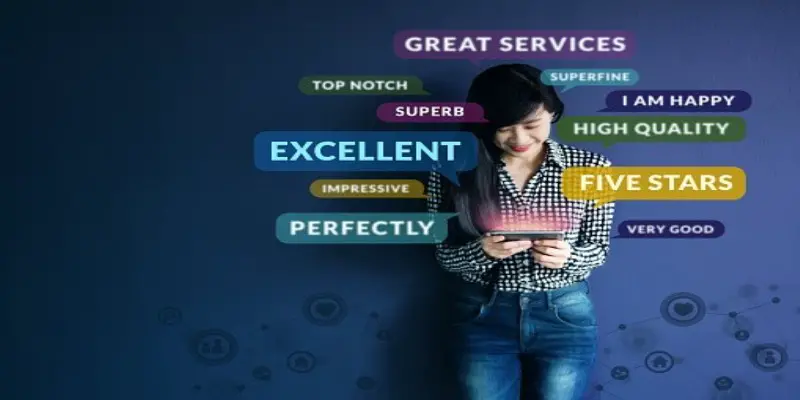 The method the company employs to provide value to the client and the products or services the client buys from the company throughout her life are both relevant here.
These both refer to the value that customers provide. A consumer will only purchase from a company if it provides a valuable service or product, and a client is only valuable to a company if she makes a purchase.
Benefits of knowing customer value for your organization
Understanding customer value helps firms create better products and services that more effectively meet consumer needs, which is one of the main benefits.
Another frequent benefit is gaining a competitive edge. Knowing and focusing on what customers value will help businesses outperform their rivals.
Another important advantage of recognizing and comprehending consumer value is product differentiation. Businesses may not only one-of-a-kind design items, but they can also link that uniqueness to certain characteristics that buyers value in a product.
Businesses strategies to give customers the impression of value.
One of the most popular techniques is to set the product's pricing so that, in comparison to competing offerings, the client feels she is getting more benefits than what she paid for.
By concentrating on the advantages and outcomes that their product or service brings, businesses may create value in this way.
In a similar vein, firms may either lower the price of their product or maintain the price while adding an added feature that the opposition does not. Although it is also an option, the add–on need not be associated with the main product.
Companies can add various services to the goods, such as a free TV warranty or automobile tune-up, or they can provide a distinctive service, such as admission to an airport VIP lounge with the use of a credit card.
Making the good or service simple to purchase is another way to add value. This can seem like a straightforward strategy, but for certain clients, ease is a crucial element that is connected to value. Think about if the target client is a busy mother who holds down a full-time job and has many young children to take care of as well.
If your small business is a grocery shop, you may make it simpler for your customers to buy your items by offering online ordering. The busy mother may visit your website, choose what she wants to buy, and pay for it all online.
She no longer has to make time during the day to drudge her kids to the store and go shopping. She only needs to pull up to your store now, and you'll come out and load her groceries into the trunk. Since the entire process may be finished in under five minutes, the consumer will find it helpful.
Ways to Estimate Consumer Value
While value is sometimes rather nebulous, there is a practical technique to quantify customer value from a marketing aspect. Customer value may be determined using the following formula: customer value = benefits – cost. Consumer value as seen through the eyes of the client is the subject of this formula.
The cost of the item isn't just a financial consideration. It also relates to other factors, including the time and effort the buyer invested in product research before purchasing it or the energy expended to reach the product. Costs associated with inconvenience are another element.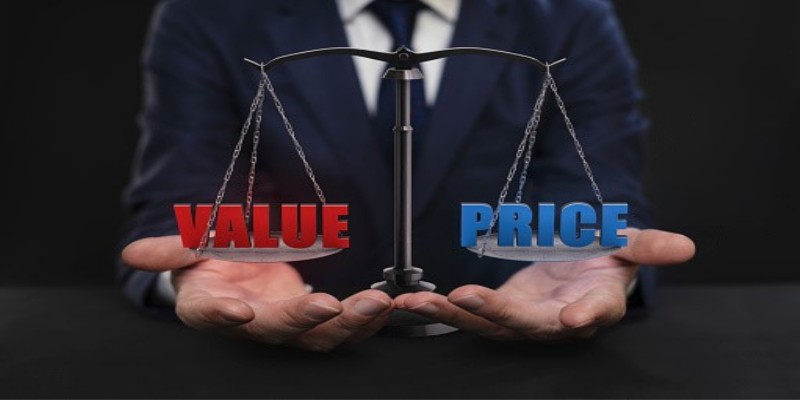 More than only the advantages the client enjoys from the product itself are included in the benefits of the product. It also refers to the entire purchasing process. The advantage of the product is also influenced by the customer's values and ethics.
For instance, a client who cares about protecting the environment will prefer to buy sustainable goods. He could only wish to cooperate with businesses that follow moral principles and care for the environment.
Businesses also need to account for the expense of providing customer service. How much money must the company invest in marketing expenses to persuade the consumer to buy? Is the business required to provide discounts, and if so, how much and how often? To have a good idea of how much each client is worth, that amount has to be divided by the total number of customers serviced and deducted from the customer's lifetime value.
 Read Also 10 Reasons why Small Businesses Fail & Suggested Solutions

Consumer Value Improvement Techniques
Every company aspires to enhance customer value. Companies can use tactics that raise both the customer's perceived worth and the lifetime value of the customer for the company.
Surpassing the customer's expectations is one of the finest methods to enhance value for the customer. Businesses must first understand what their consumers anticipate from them to do this.
Businesses may determine how to go above and beyond by conducting thorough market research to discover what customers want from a product.
Think about delivery schedules, for instance. Reducing delivery times for free is one way that companies may surpass customers' expectations now that online ordering is widespread in many sectors.
Several online shops offer free shipping, however, in many locations, it might take up to a week or more. What if your company could guarantee free one-day shipping? If your consumers care about it even if they weren't anticipating it, your company would do well to increase their pleasure and value.
Integrating client feedback is another excellent method to demonstrate to customers that your company values their opinions.
This approach can contribute to creating value for your clients. Every good or service has room for improvement. Your company may raise the value customers place in your products by soliciting their opinion, considering them, and giving them credit for it.
The worth of your customers can be increased by providing something that your rivals don't. In addition to including an extra item with the purchase, this can also apply to services. For certain clients, for instance, service and experience are really important.
By getting to know each client better, your company may customize the experience and thereby increase customer value. For instance, it might be challenging for a small company owner to compete with big bookstores that sell books at steep discounts.
The small business owner may compete on the level of customer service rather than pricing. The company may boost customer loyalty and happiness, two factors that are closely tied to consumer value, by finding out what sorts of books frequent customers like and putting them aside in advance.
The company may improve the lifetime value of each customer by selling more to them. Businesses must upsell and cross-sell products to current customers to do this. A small business does not necessarily need to recruit new clients to offer handmade baby items, for instance, if it already sells handmade baby blankets.
They can instead cross-sell their new items to their current clientele. Because it makes things more convenient for the client, this might also serve to raise the perceived value for her. Instead of having to spend time and effort traveling to two separate stores to complete her shopping, she may buy two items from one company.
Conclusion
Businesses must do research and take these issues into consideration in order to give customers the items and services they want to spend their money on. To keep ahead of the intense competition, they face in the market, businesses must take into account what their informed customers are feeling and thinking.